Charles Bell & Brian Bell
After a serious injury, you need a personal injury lawyer with the knowledge to create an effective case strategy.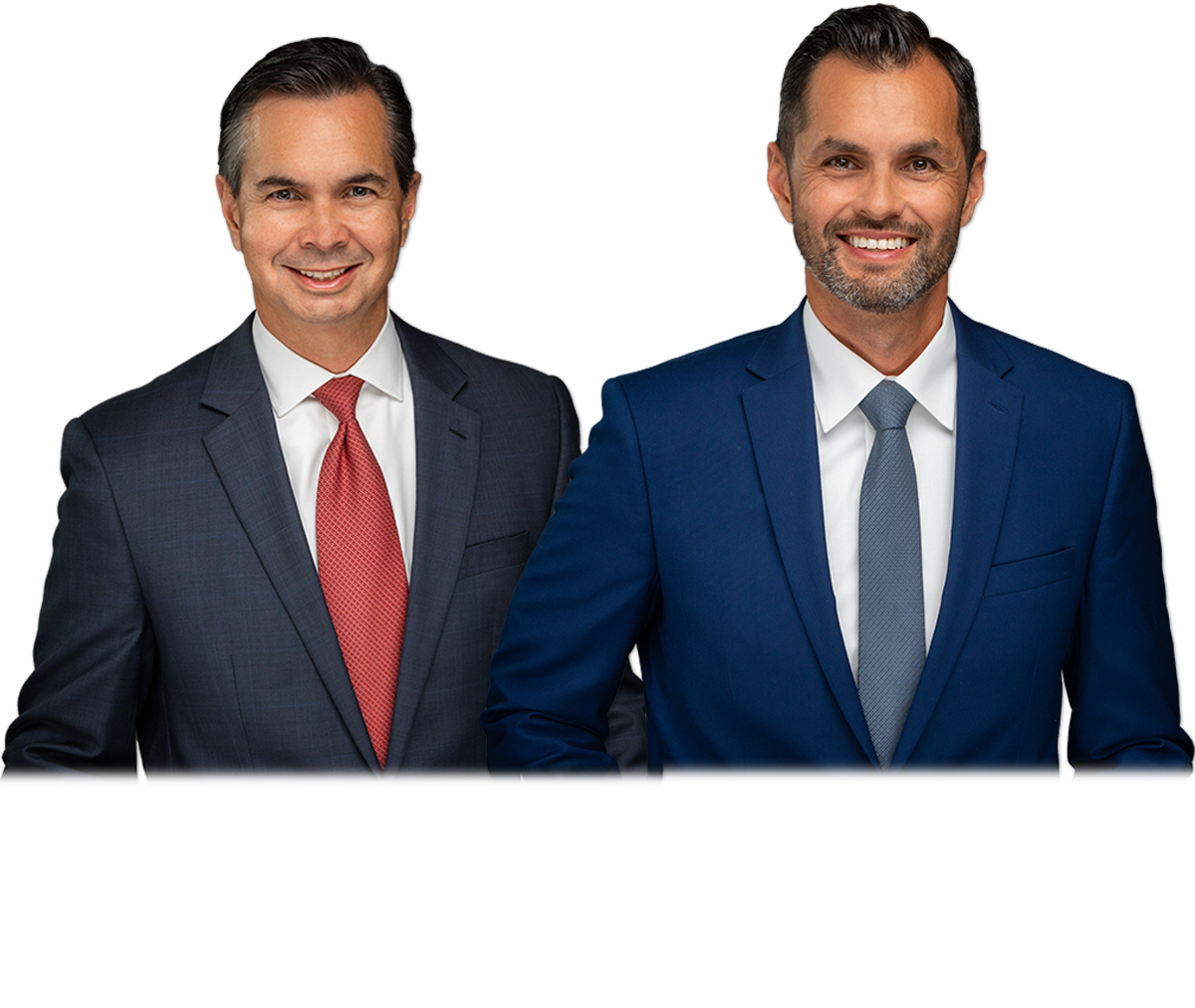 Our Founders
Our personal injury attorneys in Deerfield Beach offer clients over 40 years of combined experience. When you work with Bell & Bell, P.A., our history and attorney profiles speak for themselves. We will put our in-depth understanding of accident law and personal injury litigation to work for your case.
This kind of understanding doesn't happen overnight. You need an accident lawyer in South Florida with years of experience working in these personal injury law practice areas. We look forward to the opportunity to help you. Contact us today to see how we can make a difference in your accident claim or lawsuit.
Your Recovery Begins With A Phone Call
Bell & Bell will aggressively pursue compensation for your loss.
Testimonials
Here's what our happy clients had to say about our legal services:
I was helped by Brian after a terrible car accident, and he helped me every step of the way! The staff is super nice and very good with getting back to you, as well as answering any and all questions I had. I was coming out of high school and did not know anything about the legal system so I was beyond blessed that I had this law firm to handle everything . . .
I was involved in a car accident where my vehicle was totaled and I suffered back injuries. I did not know any accident attorneys personally so I turned to google to find Brian Bell. And I am so glad I did. Brian was professional, knowledgeable, and very easy to work with. He was able to settle my case very quickly and I was very pleased with the outcome. He is highly recommended.
Brian Bell is the most thorough attorney I have ever had the pleasure working with. He genuinely cares for all of his clients, and always goes the extra mile. He is quick to respond personally, with any questions or concerns you have. I moved across the state of Florida, and still seek his counsel! He is the only one I would trust to handle any cases for me. HIGHLY recommend.
I have had the honor of being represented by the law firm of Bell & Bell, and coming from a law enforcement background, across multiple agencies, I was duly impressed by the partners' extensive knowledge of the law, their professionalism, but above all, the personal attention everyone at the firm afforded me. I felt like I was their ONLY client. You cannot put a price on that . . .
I have referred family members on multiple occasions to Chuck Bell, and he was extremely helpful in both educating us on the process as well as excellent results. Chuck came highly recommended. My family and I were grateful for his professionalism and skill. I am proud to recommend Bell & Bell for your personal injury questions and assistance!
After my car accident, someone referred me to Bell & Bell. Chuck was great to work with, he was always available to take my calls and took the time to ensure I understood every part of the process. He gave great guidance, I never felt like a number or just another client. Chuck worked efficiently and effectively handling my case and negotiating a settlement . . .