Experienced Personal Injury Lawyers
Injured in an accident? Contact a Personal Injury Lawyer Deerfield Beach as soon as possible for a free evaluation. Don't let a serious accident ruin your life forever. Speak with an attorney at Bell & Bell, P.A. and learn more about your legal rights and options.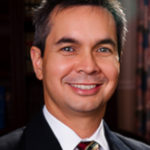 "
We provide aggressive legal representation and personal service for each of our clients.
"
Charles Bell, Esq.
Founding Partner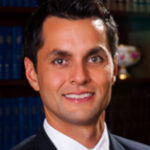 "
Our initial consult is provided at no cost and there are no fees unless we obtain a settlement.
"
Brian Bell, Esq.
Founding Partner

No Fees if No Recovery
If you are injured in an accident of any kind, it is a good idea to consult a personal injury lawyer immediately. Accident attorneys at our firm can begin immediately to protect your legal rights, and seek the monetary compensation for your injuries that you deserve. Call for a free consultation so we can find out if you have a case. We can then determine the best course of action to seek financial recovery for your damages.
"When people sustain serious injuries as a result of an accident it can be devastating. We often wonder how to pay our medical bills and afford to support our families during the time that we are recovering."
Call Bell & Bell at (954) 783-2215
When you work with our personal injury attorneys in Deerfield Beach, we communicate with insurance companies on your behalf, and help you with all other aspects of your case. It is our goal to relieve you of any burdens so you can focus on recovering from your accident. Your recovery begins with a phone call to (954) 783-2215 or by contacting Charles and Brian Bell through our free and easy-to-use contact form.